The Tibetans A Life in Exile: Trailer
An Inspired Gathering: Trailer
Six Degree Productions is a small production company based near Macroom in County Cork, Ireland which is run by Robb Bradstock. The primary aim is to make documentaries about the people who contribute to the world's rich cultural diversity. 
Completed documentary films focus on the Himalayan region and particularly the Dalai Lama, Tibet and Tibetan community in exile. Other documentary films deal with aspects of Irish culture
 Find out about Completed Projects and Films in Production
View Full size trailers of films    The Tibetans. A Life in Exile

An Inspired Gathering a documentary film about The West Cork Guild of Craft & Design with Jeremy Irons.   
Purchase a DVD of a completed film .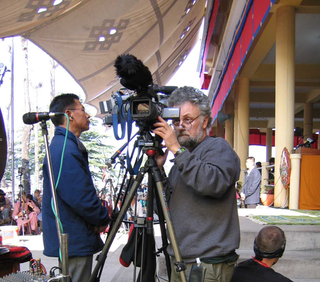 After fifty years in exile, the Dalai Lama and the Tibetan community in exile face an impending crisis that may result in their culture losing its identity and disappearing forever. This documentary examines the difficulties confronting Tibetans in exile as they struggle to adapt to the increasing intrusion of the modern world.

                                                                                                                                                                  Robb Filming in India in 2004. Photo by Douglas Phillips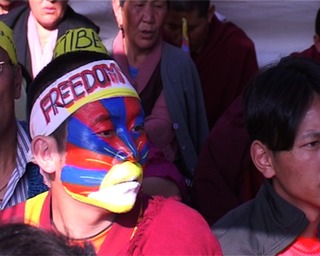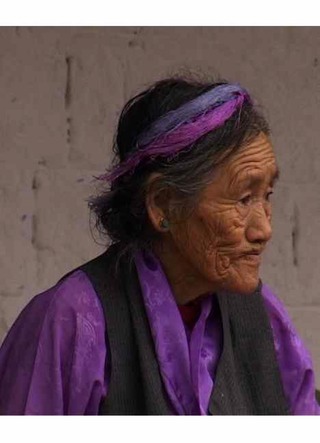 Hunger Strikers in McLeod Ganj,India.
                   An older Tibetan lady in Dharamsala, India.

If you would you like to become involved in funding a film in development or host a screening of a film  or are interested in commissioning a short film for the web
please don't hesitate to contact Robb.